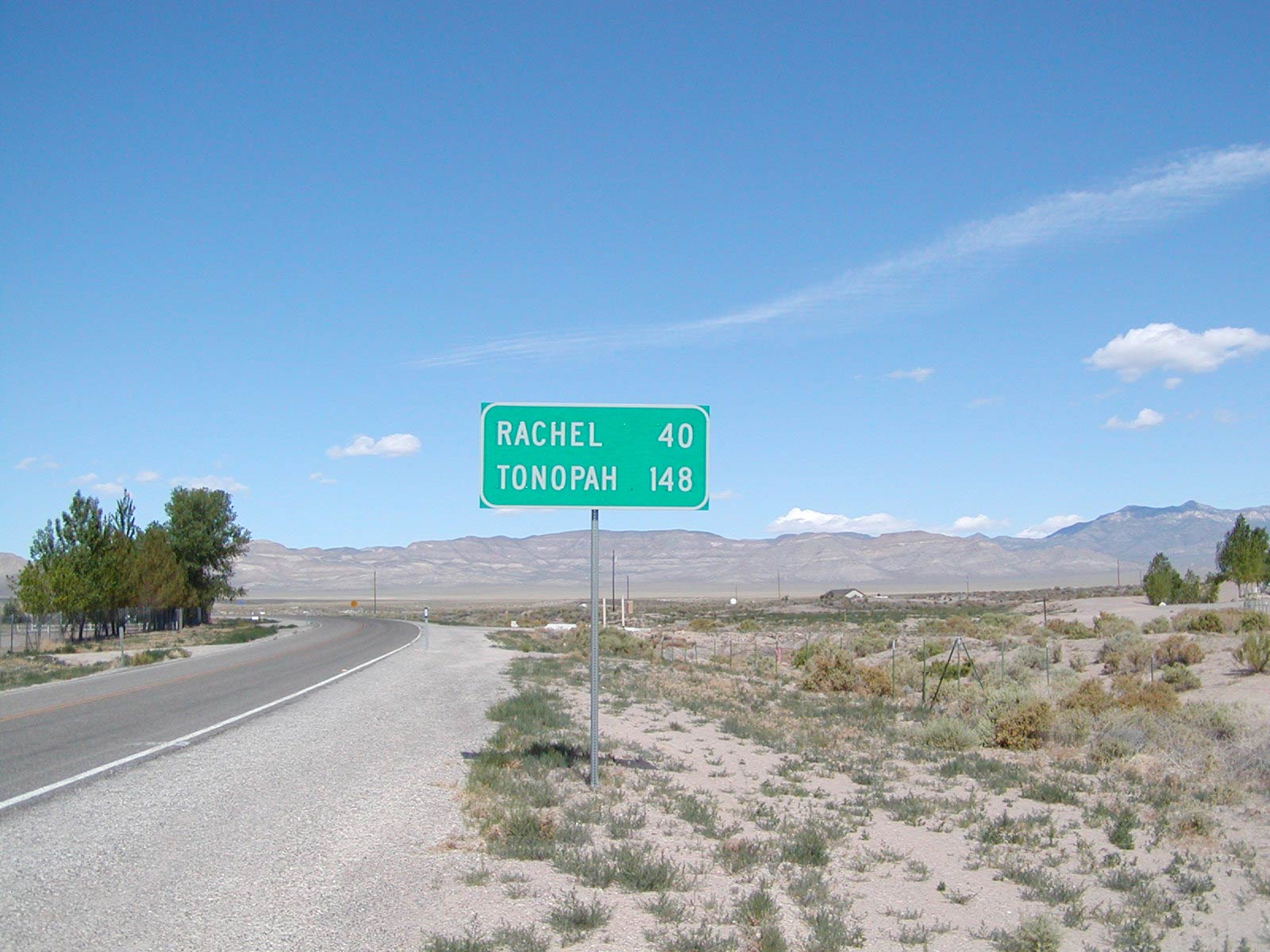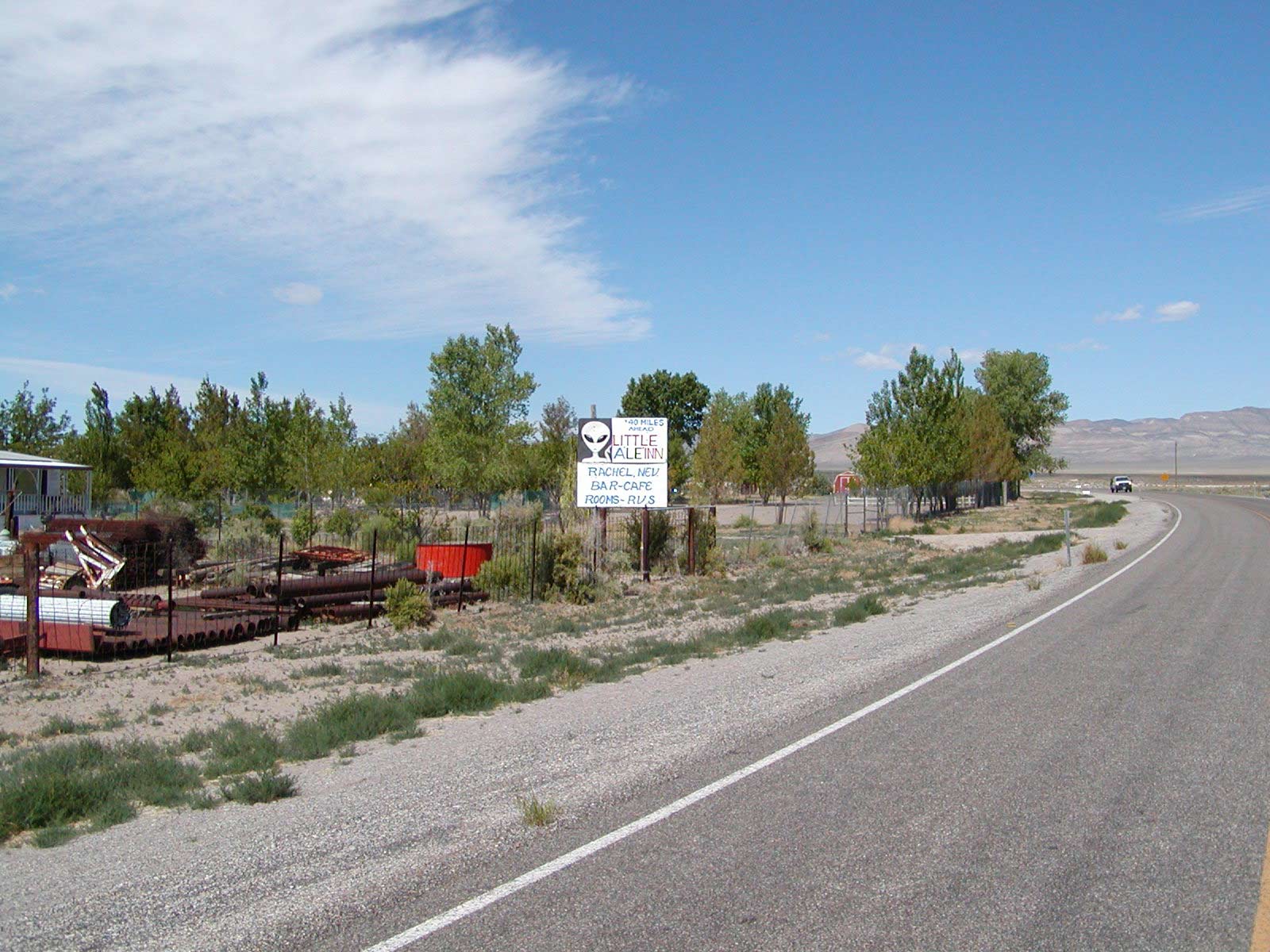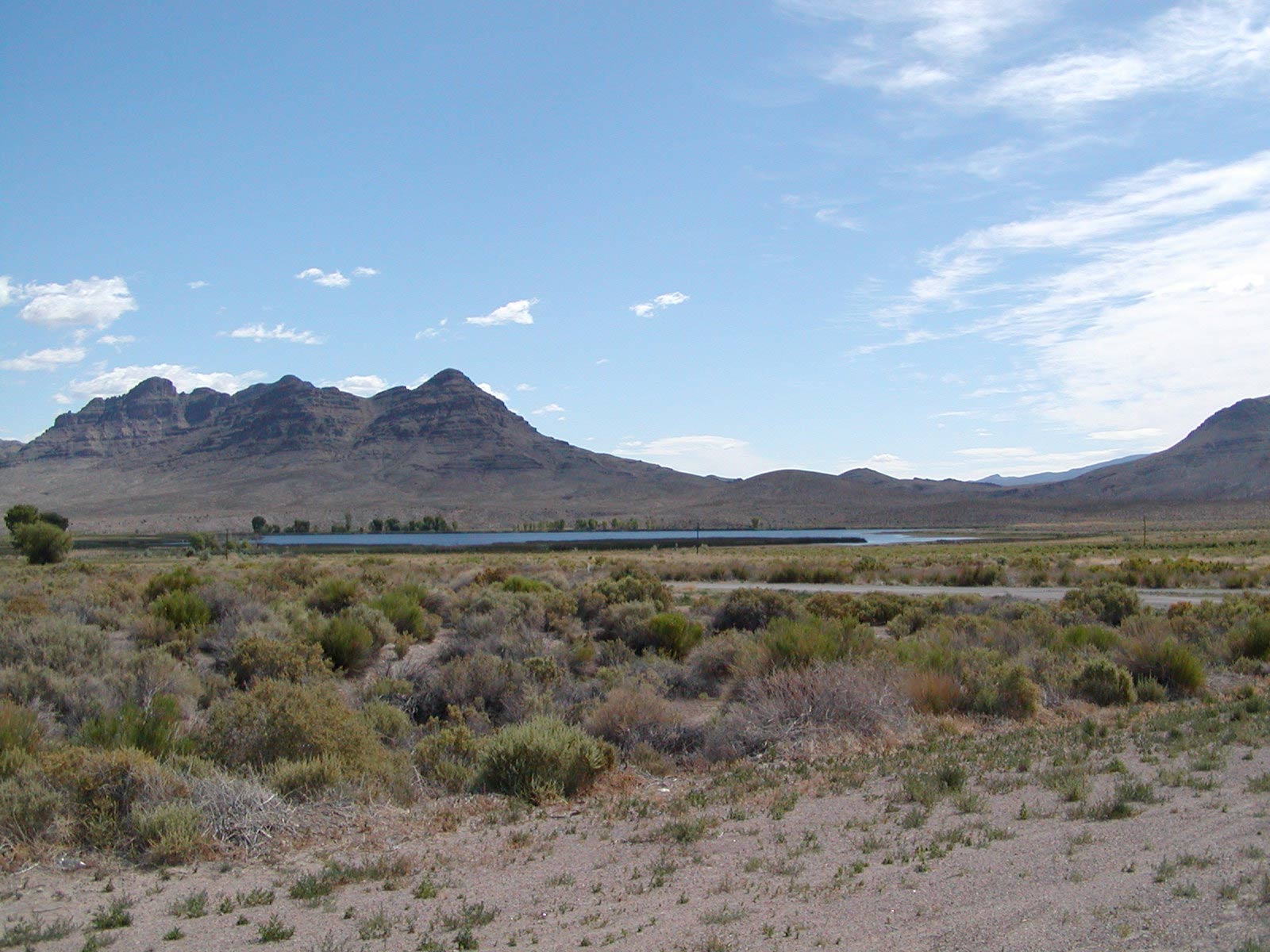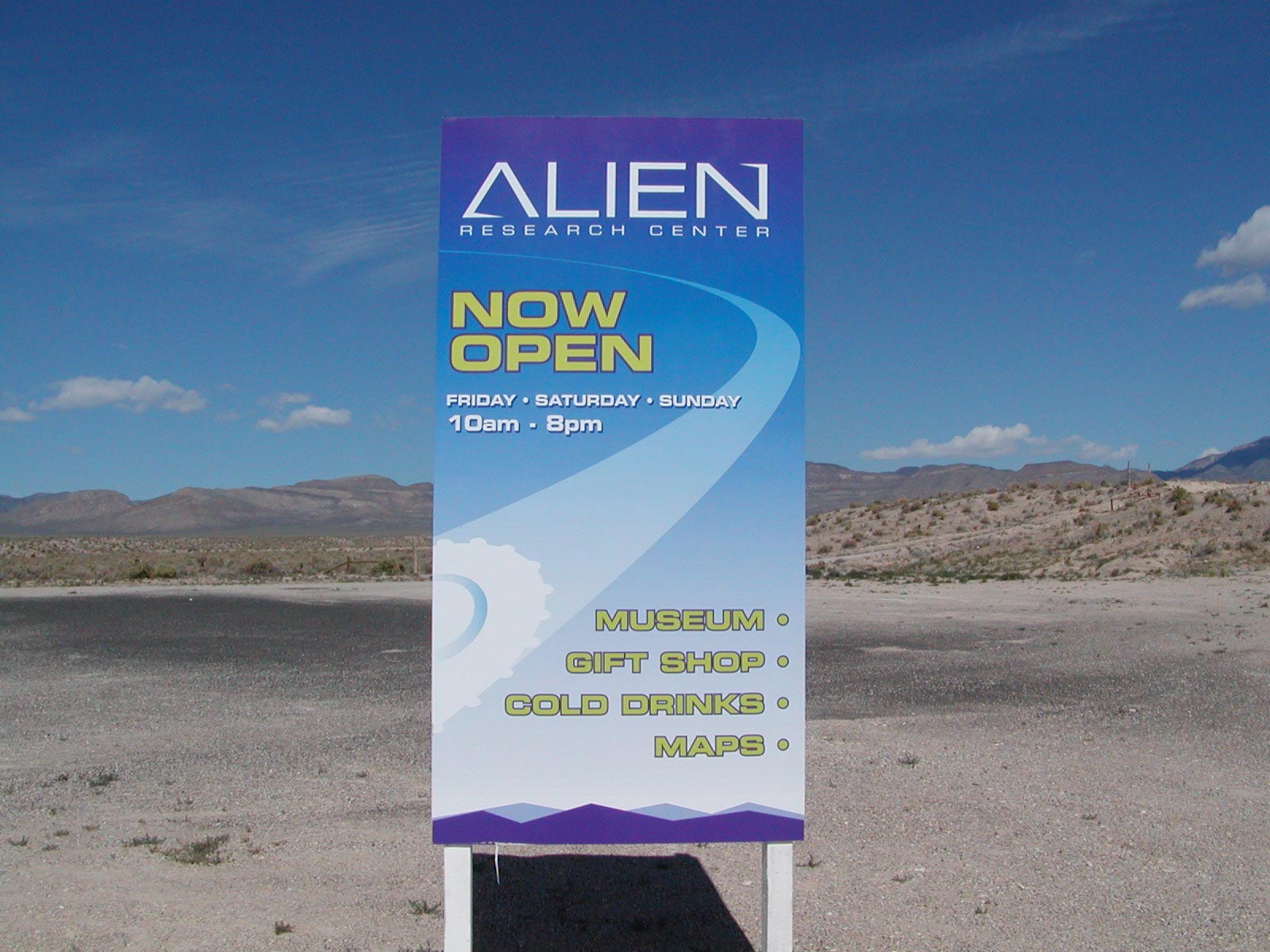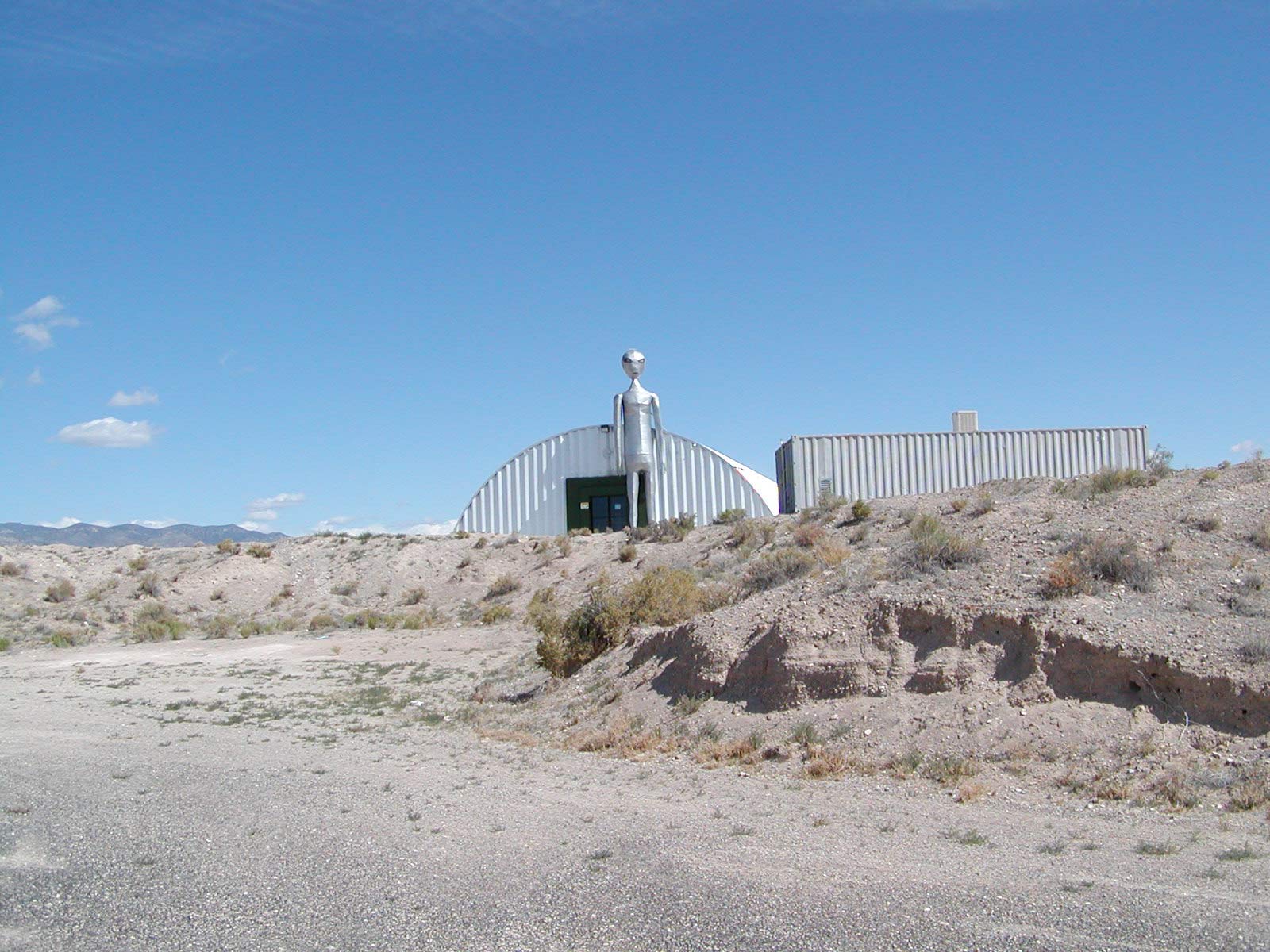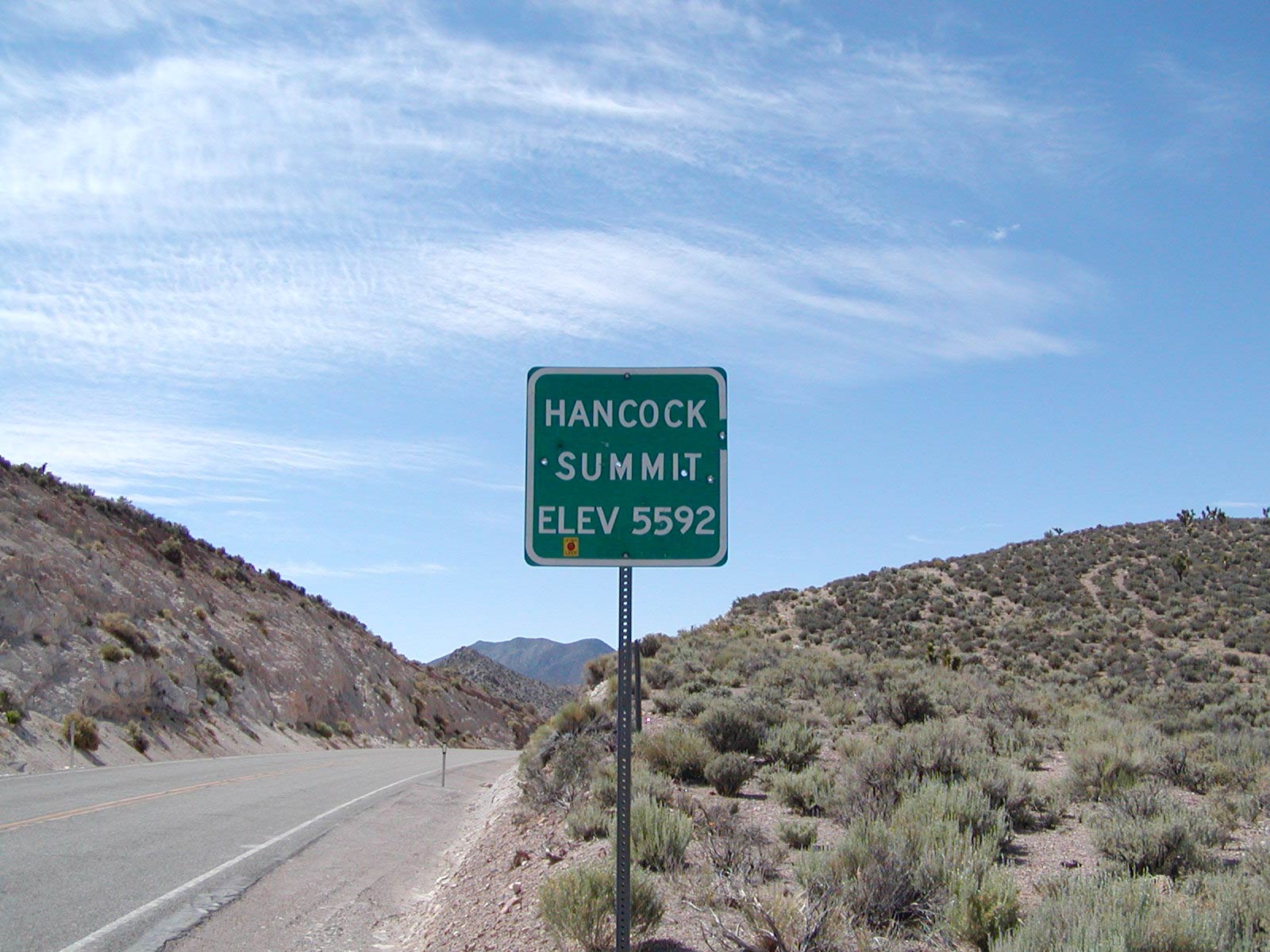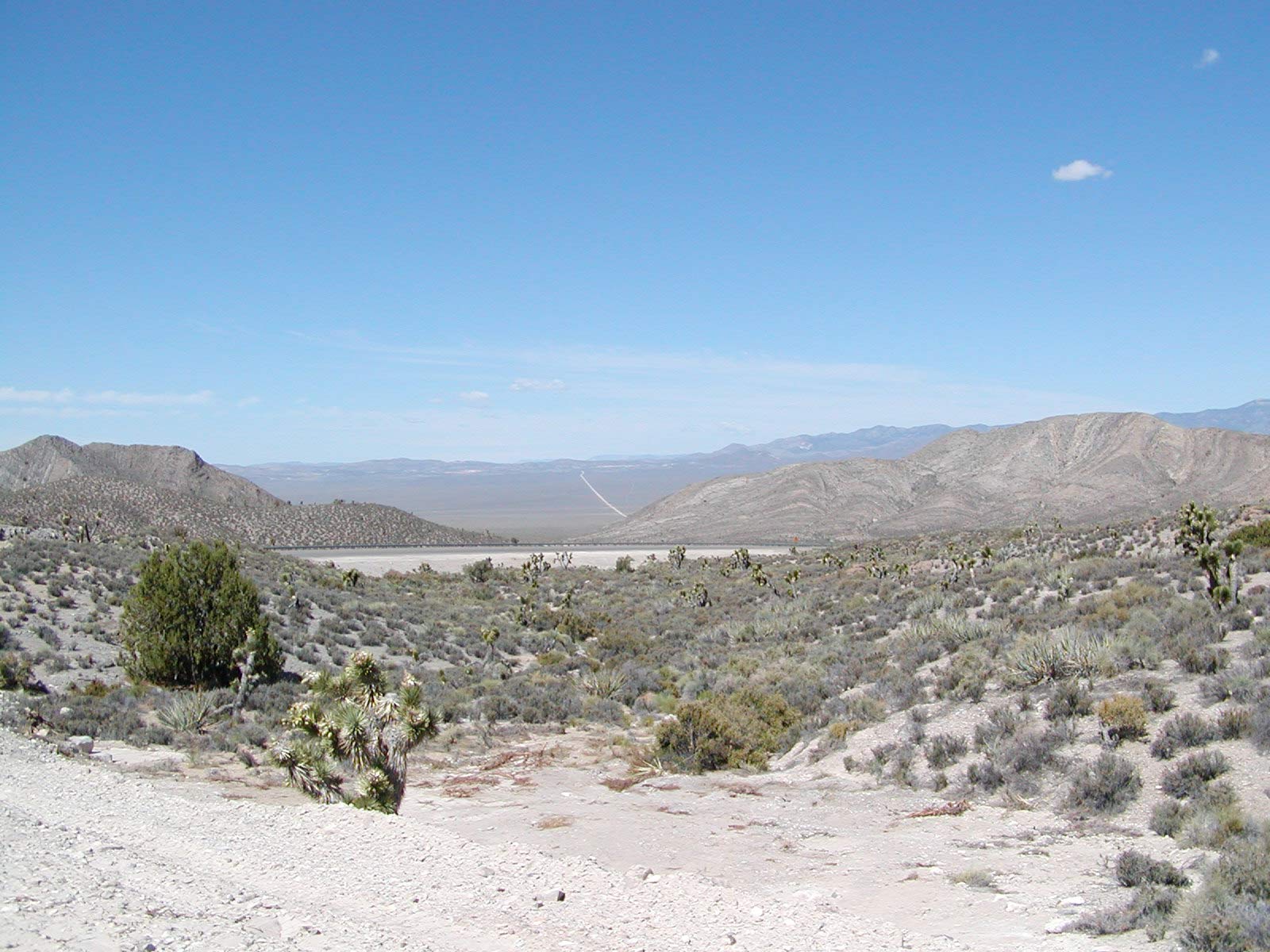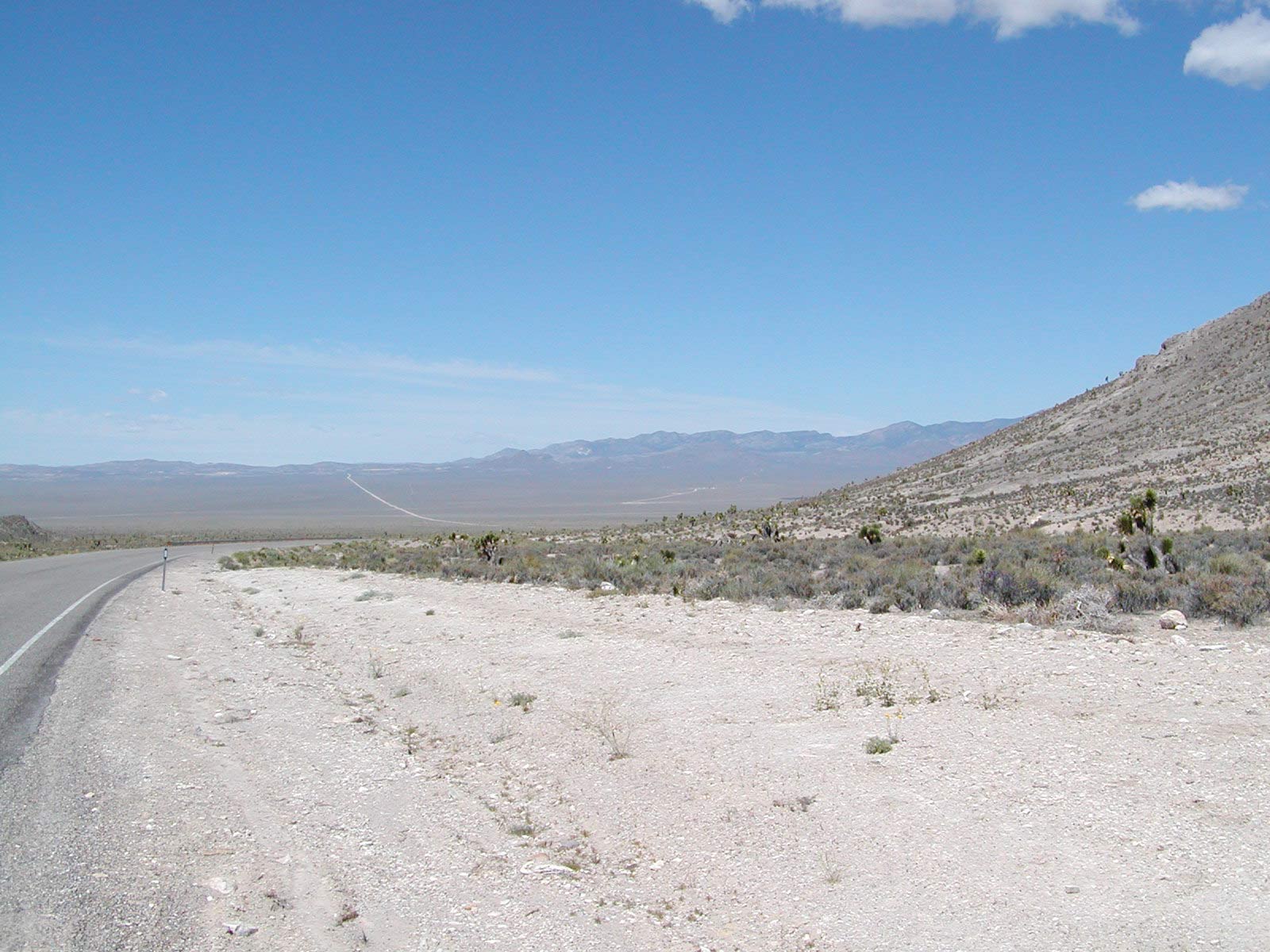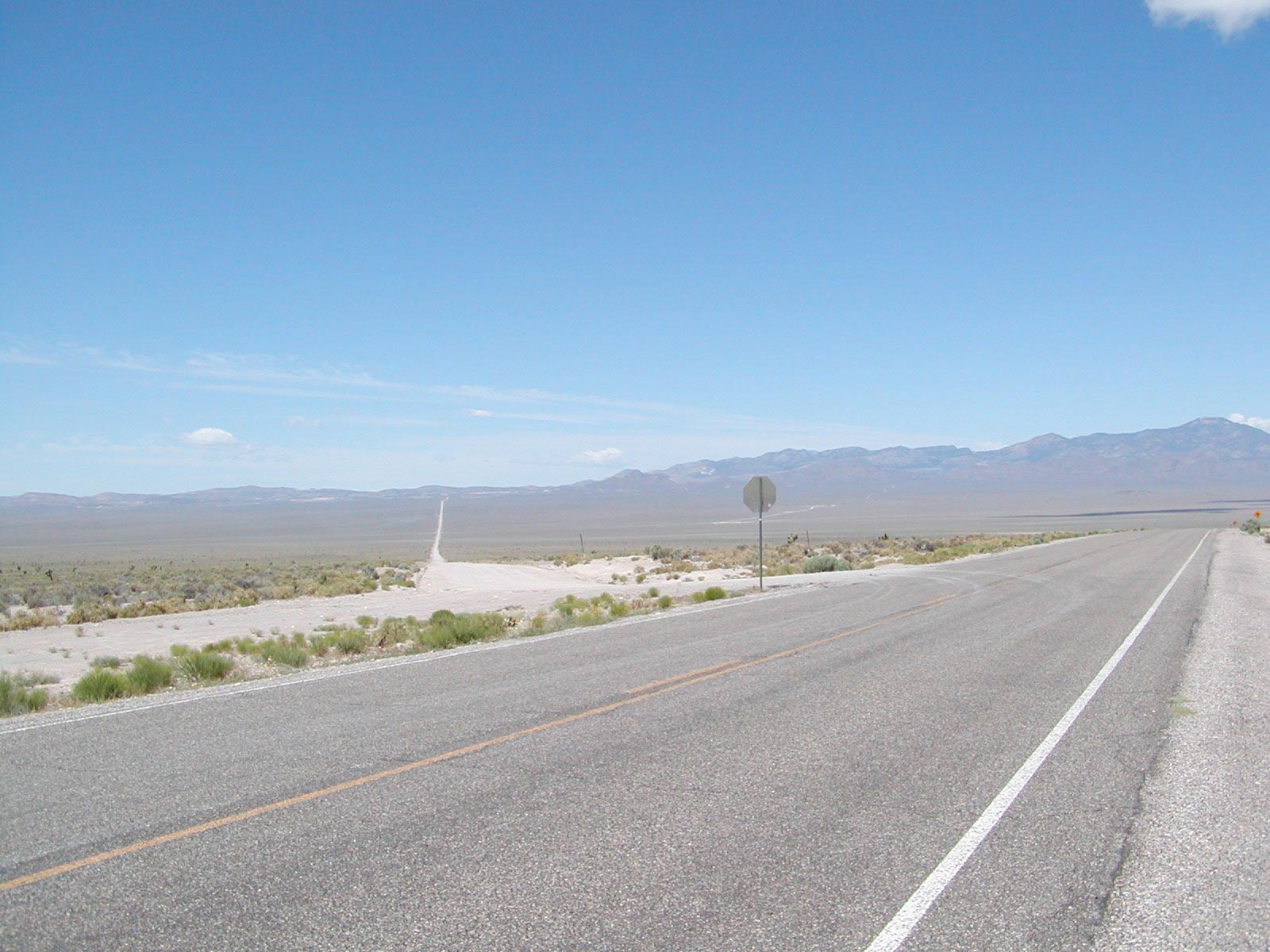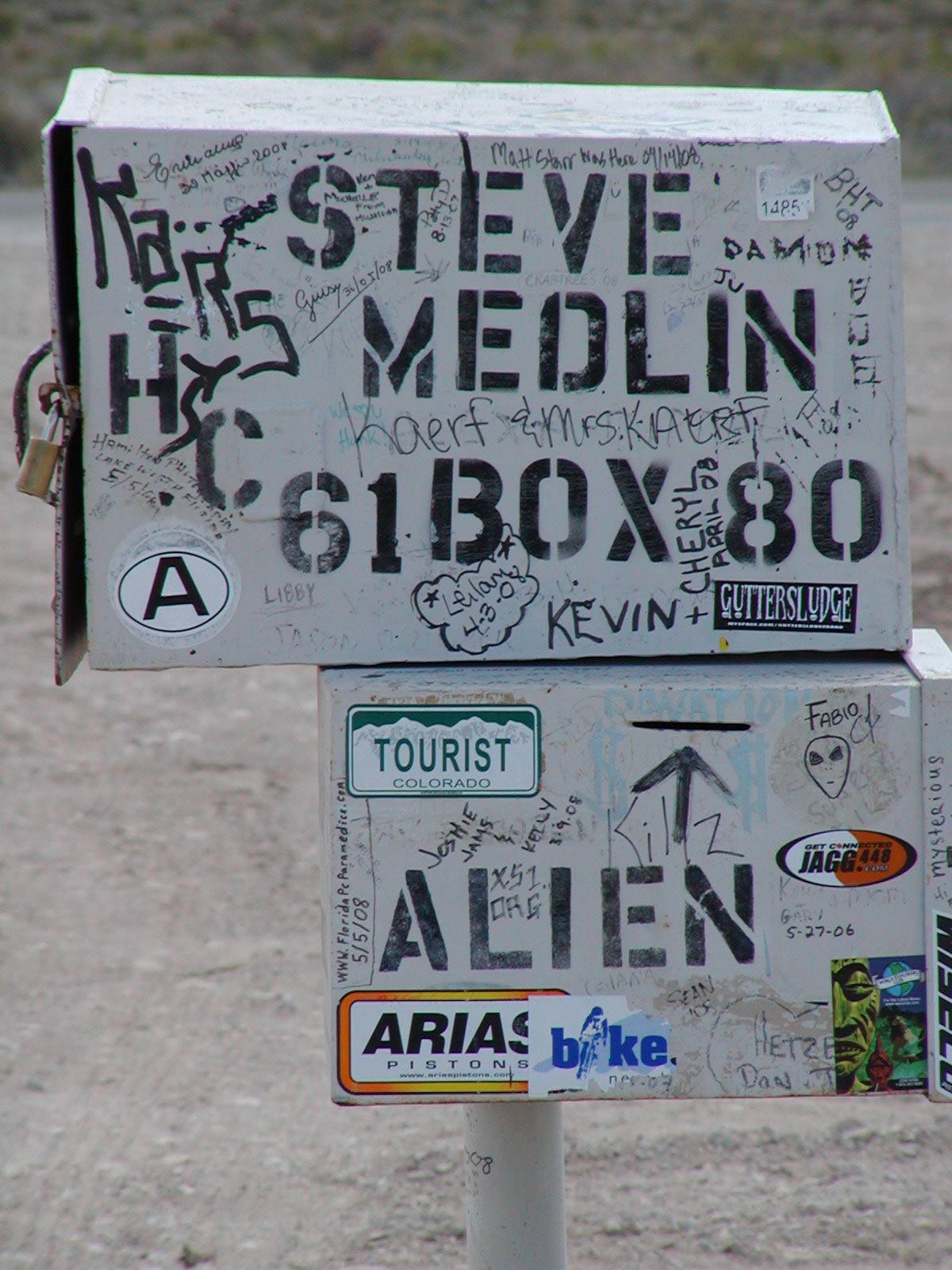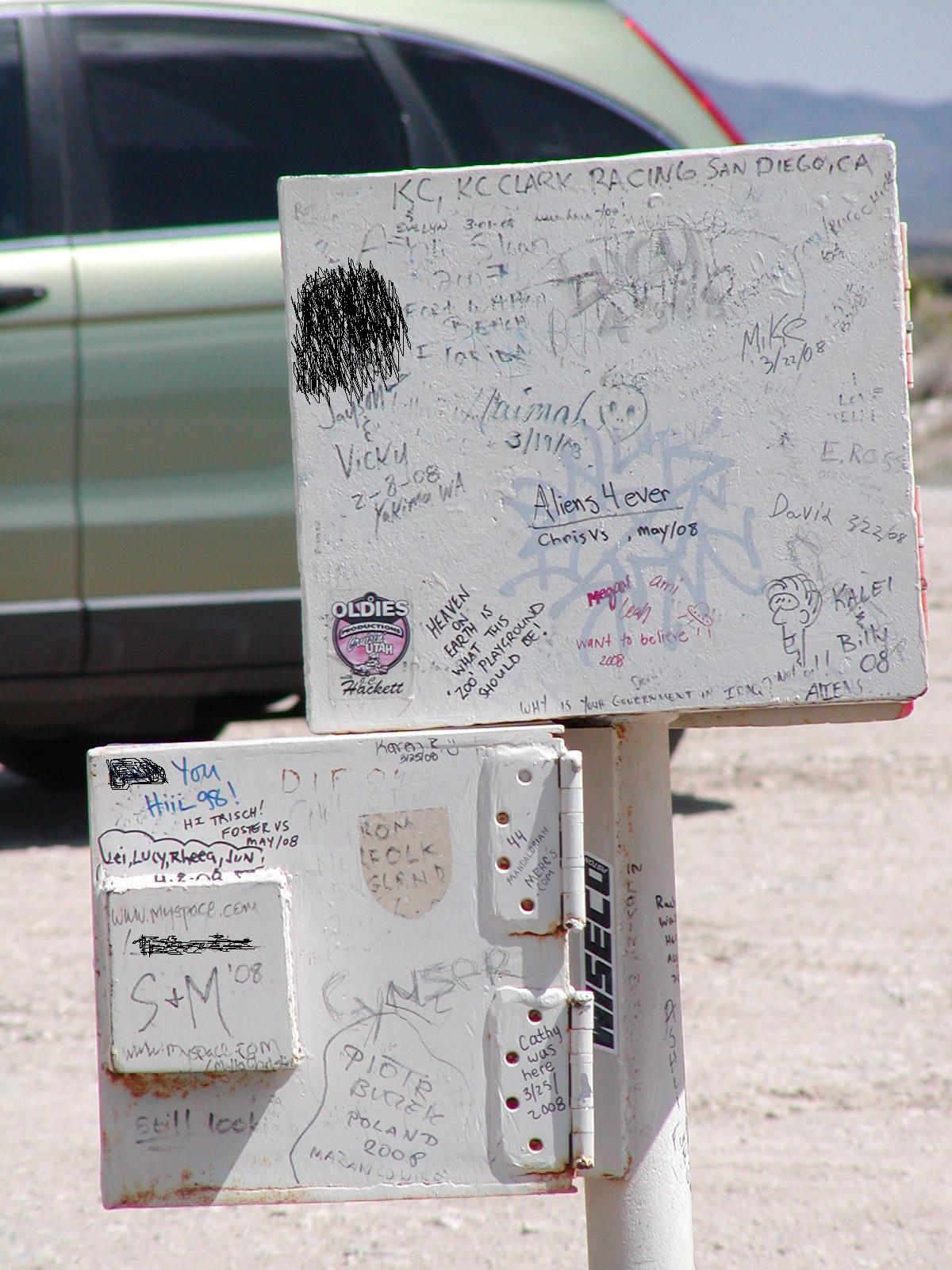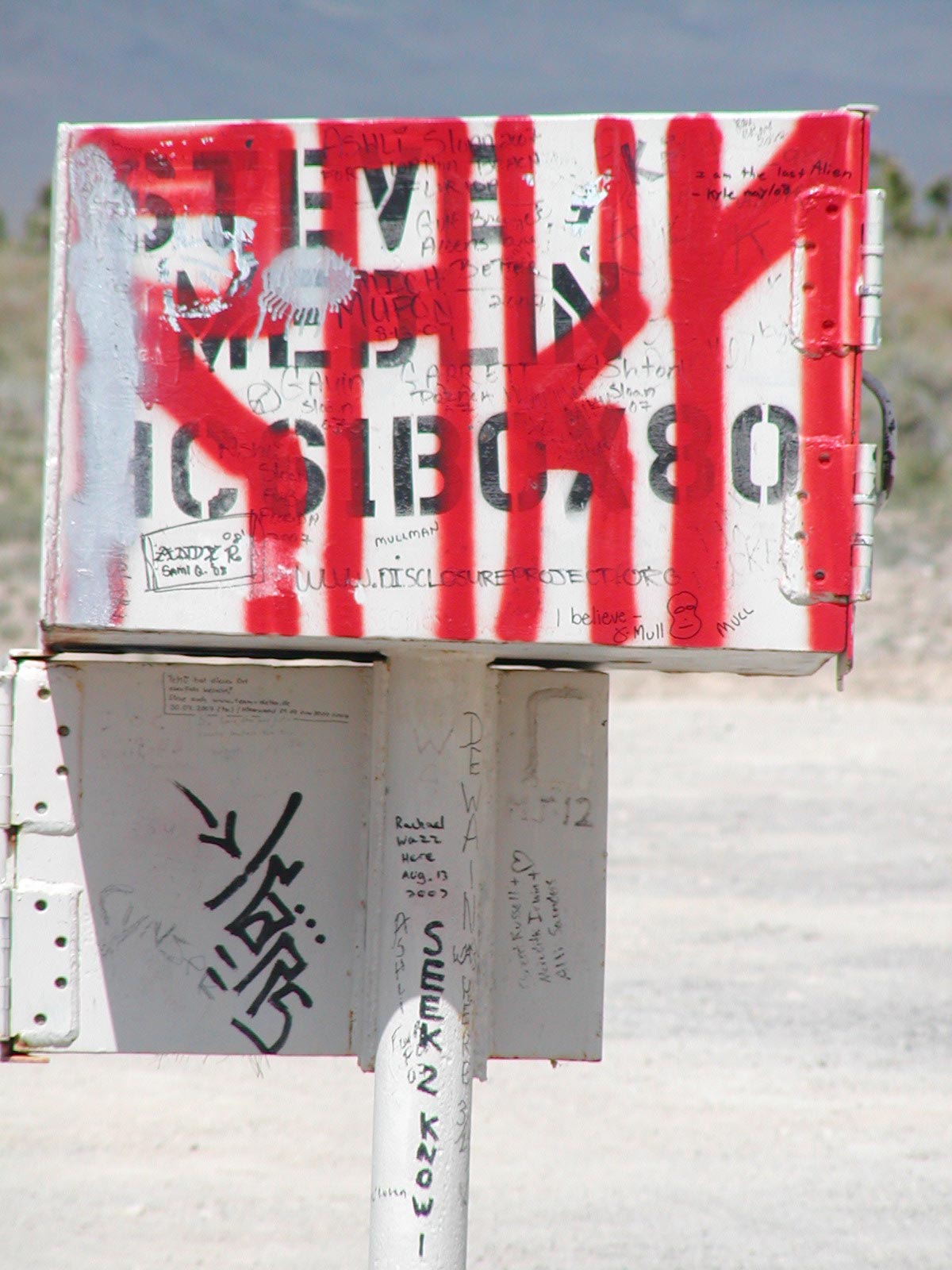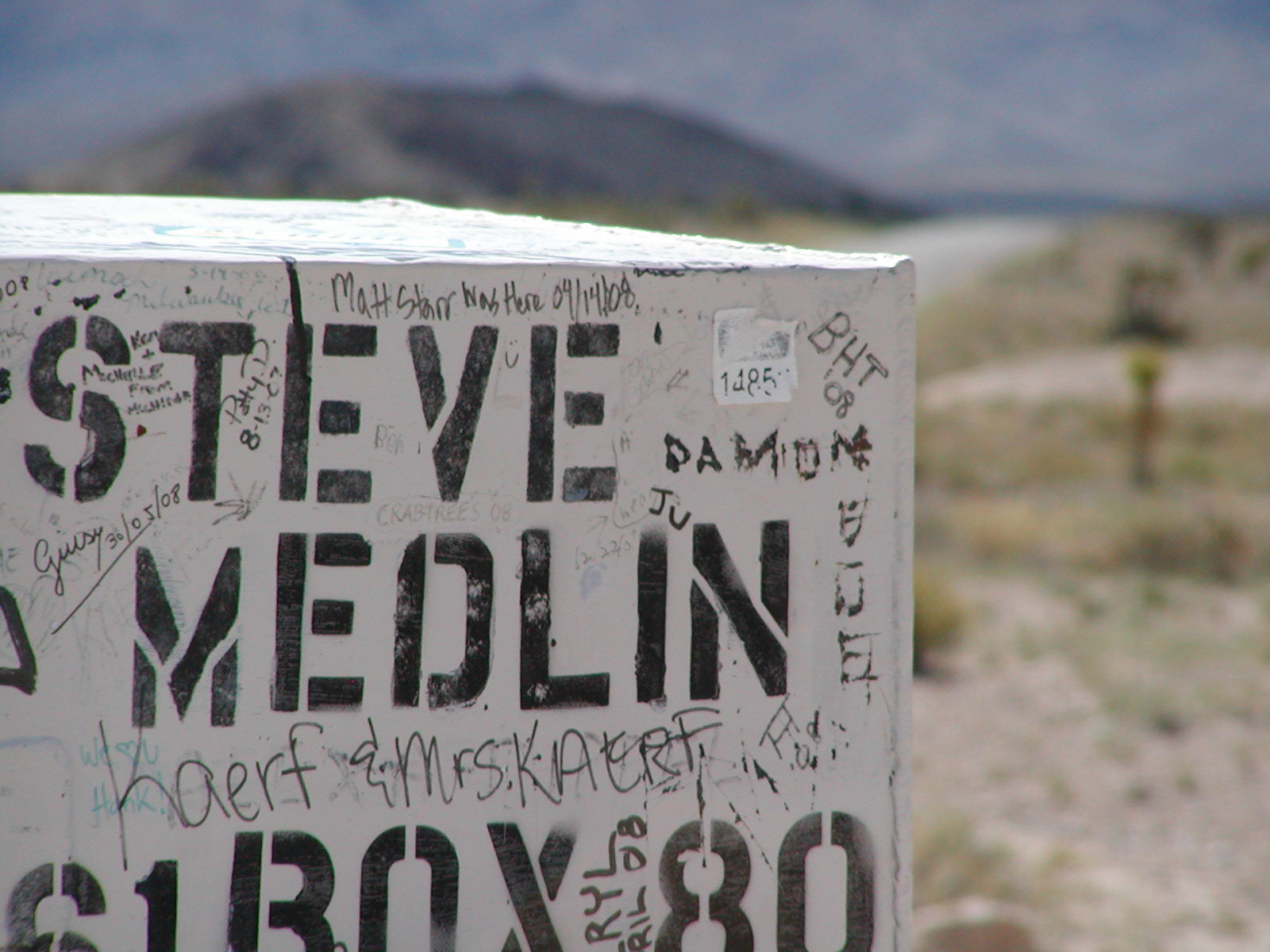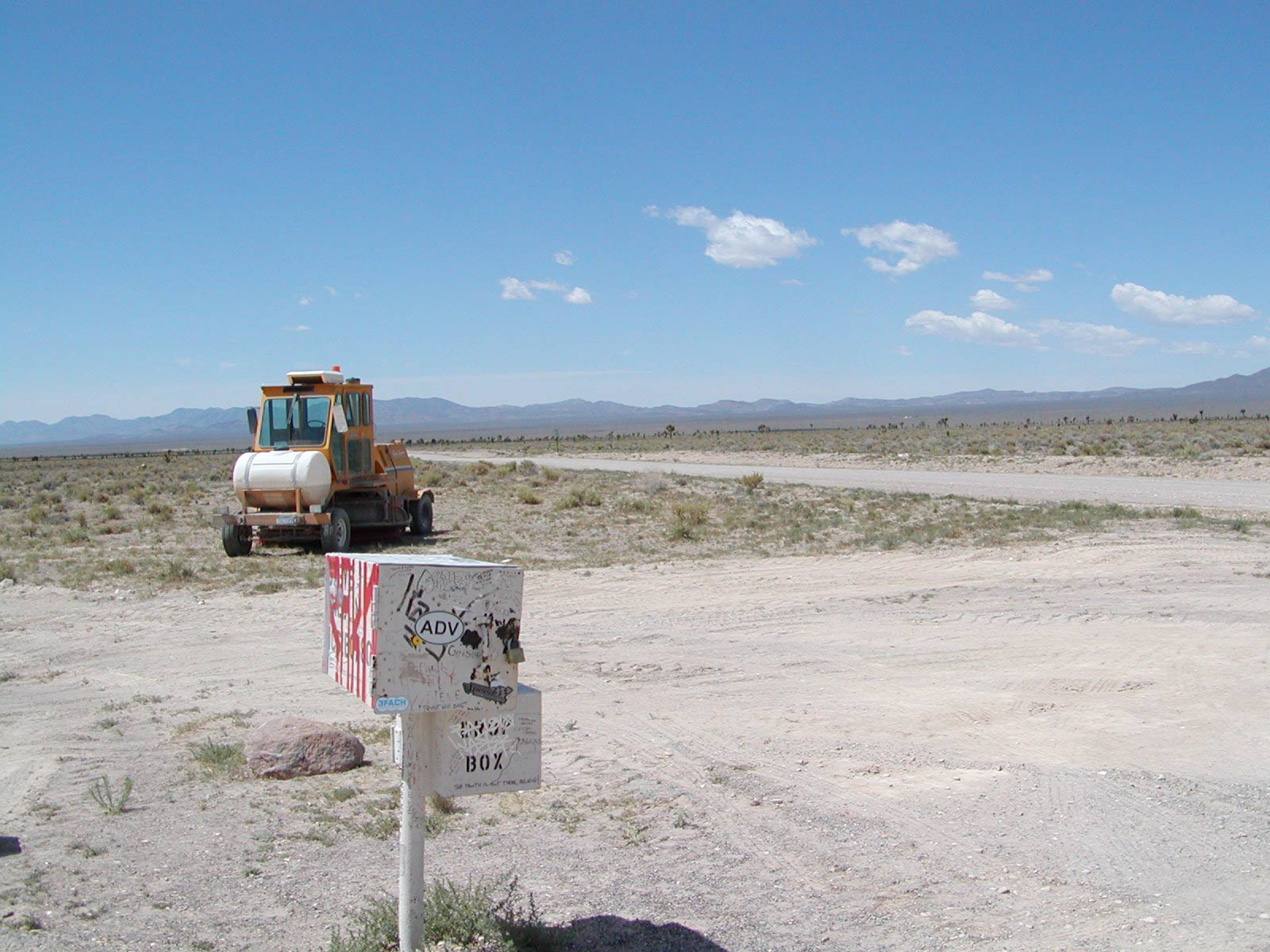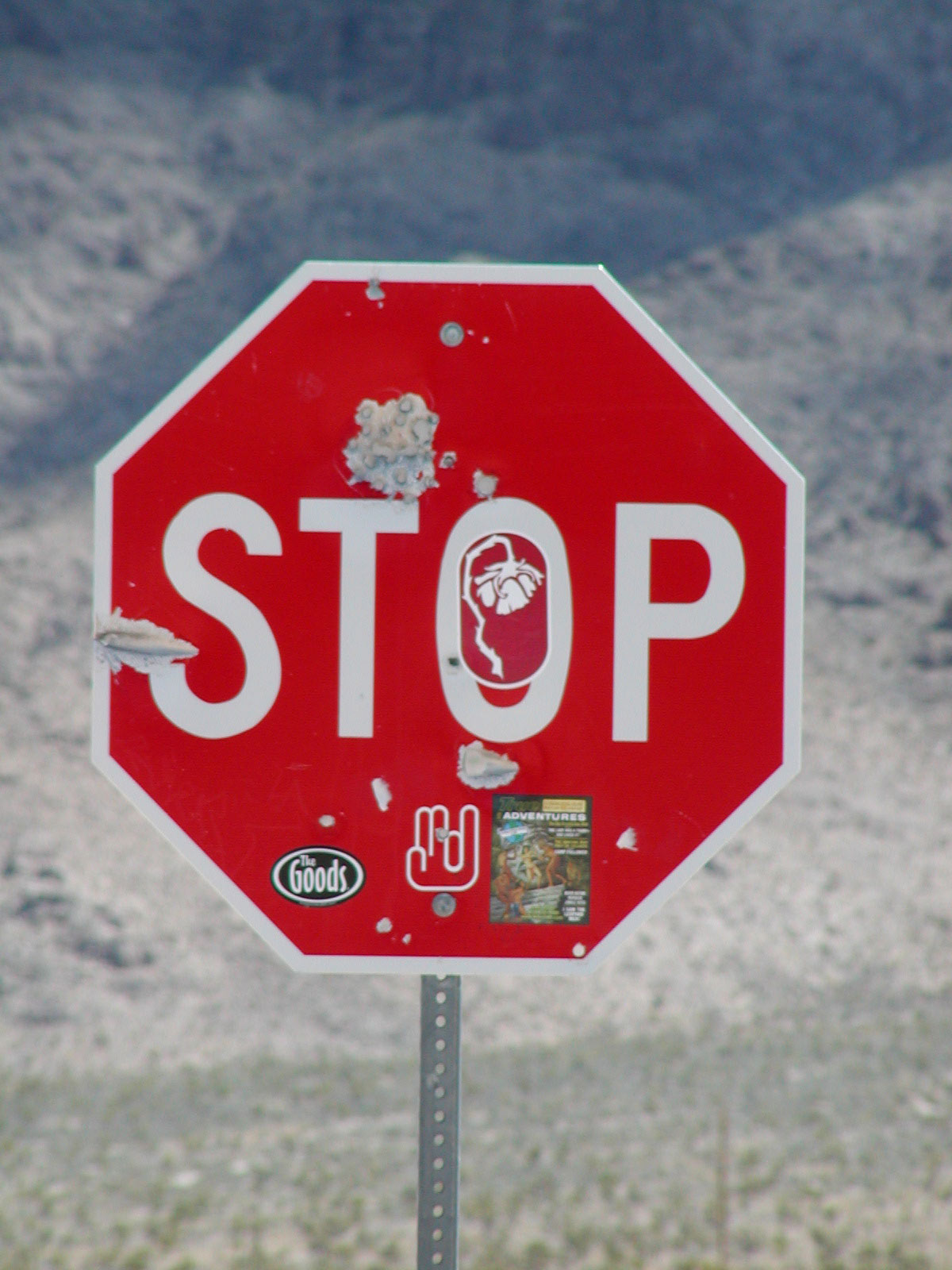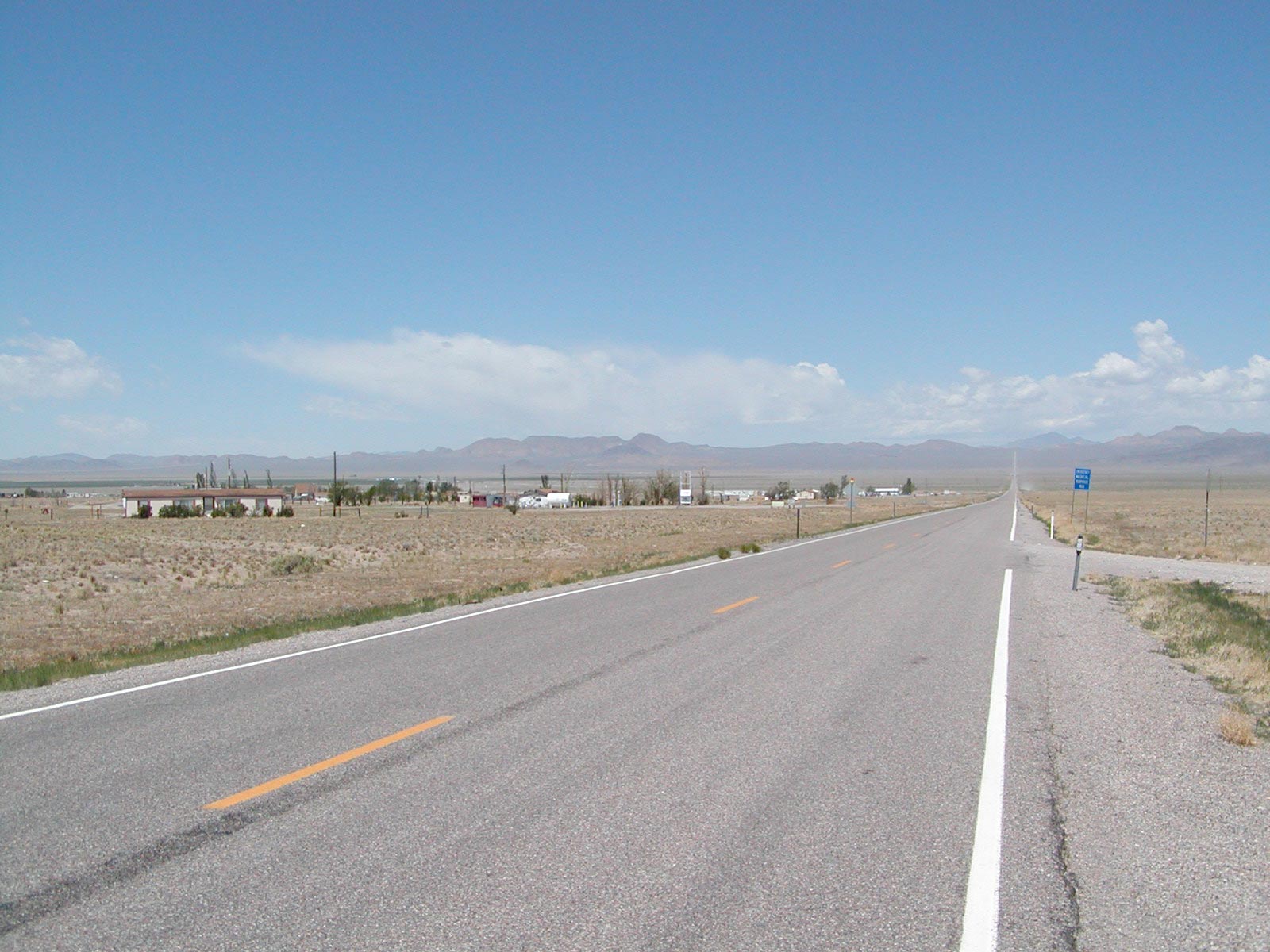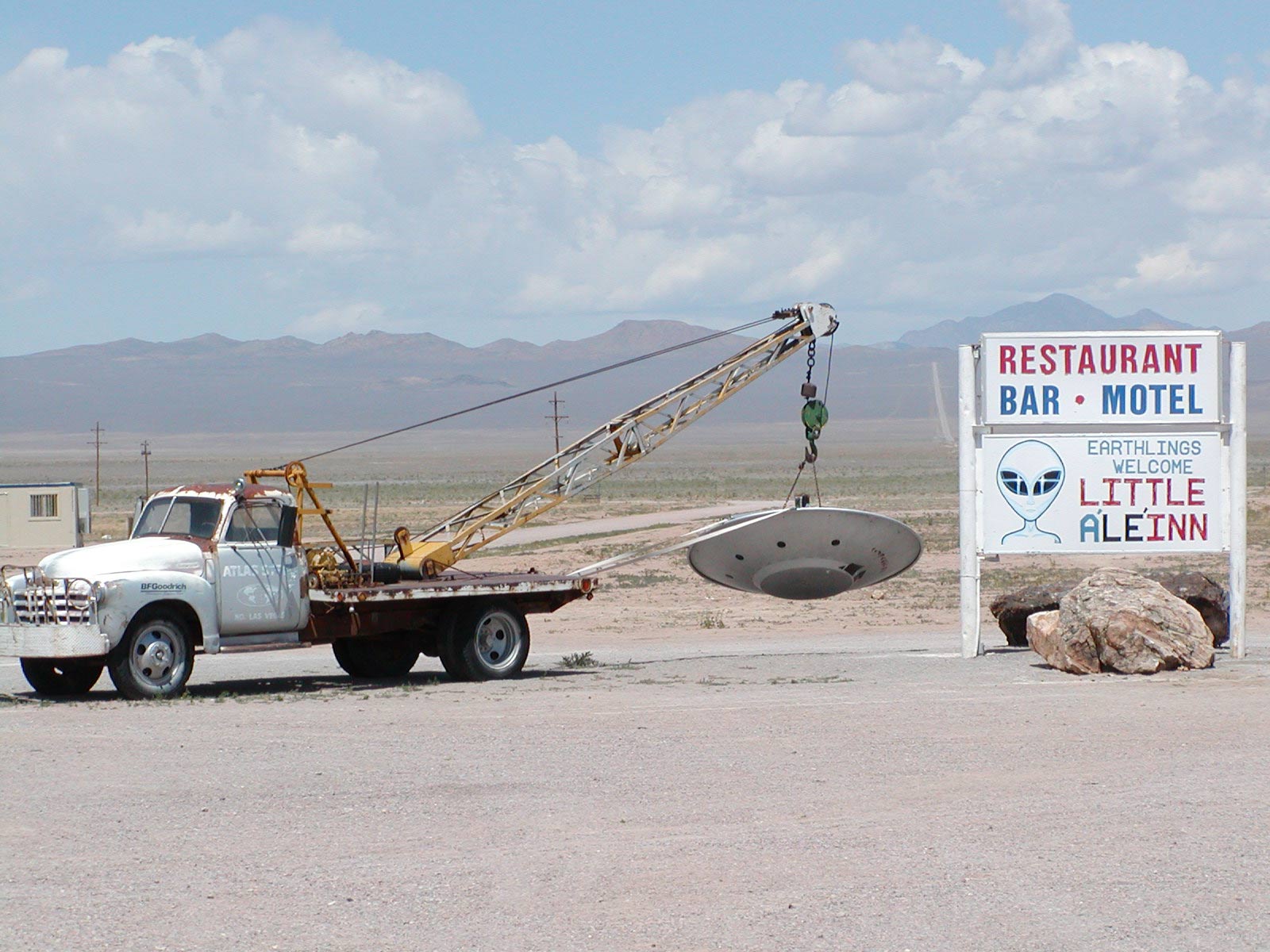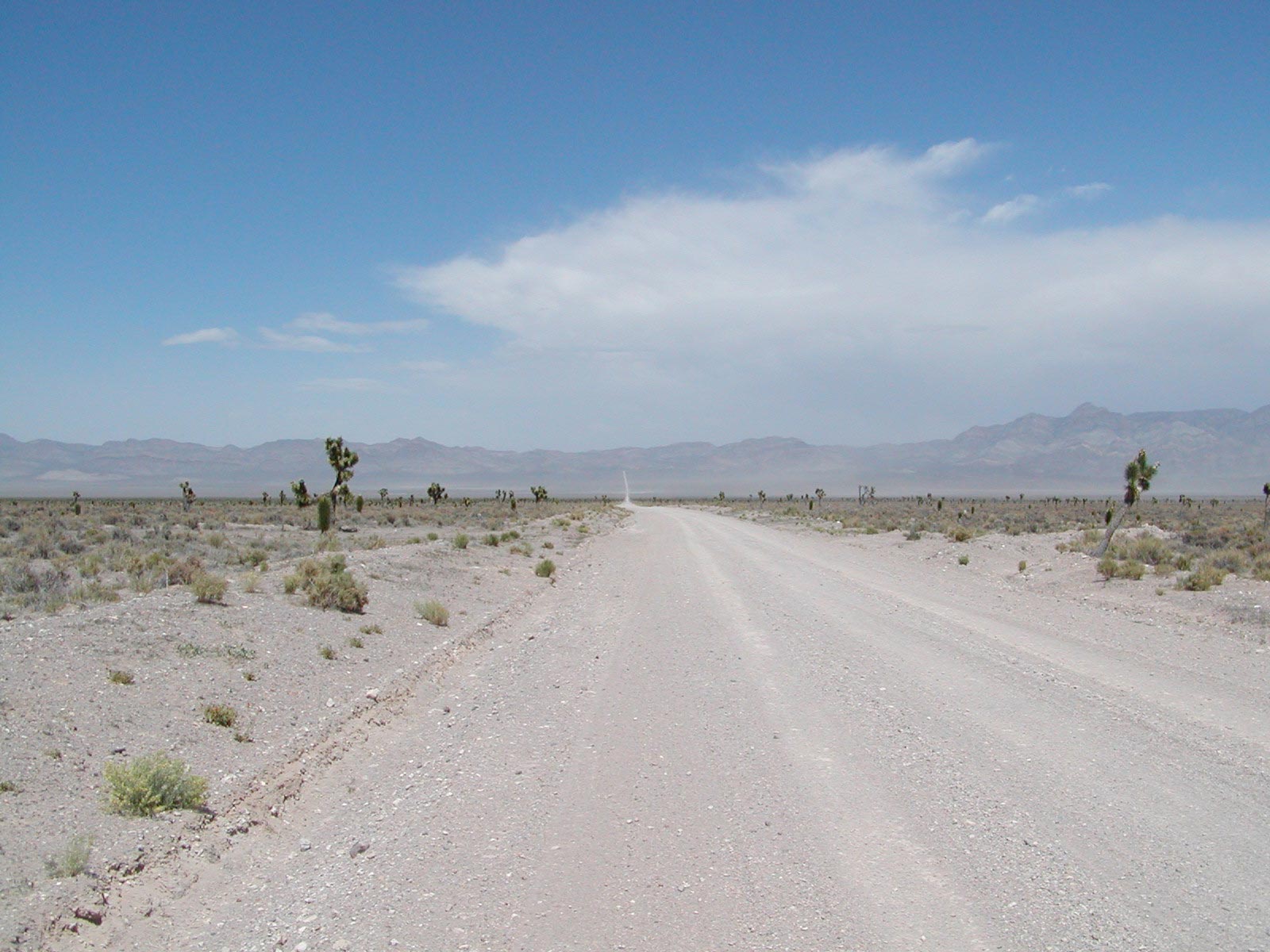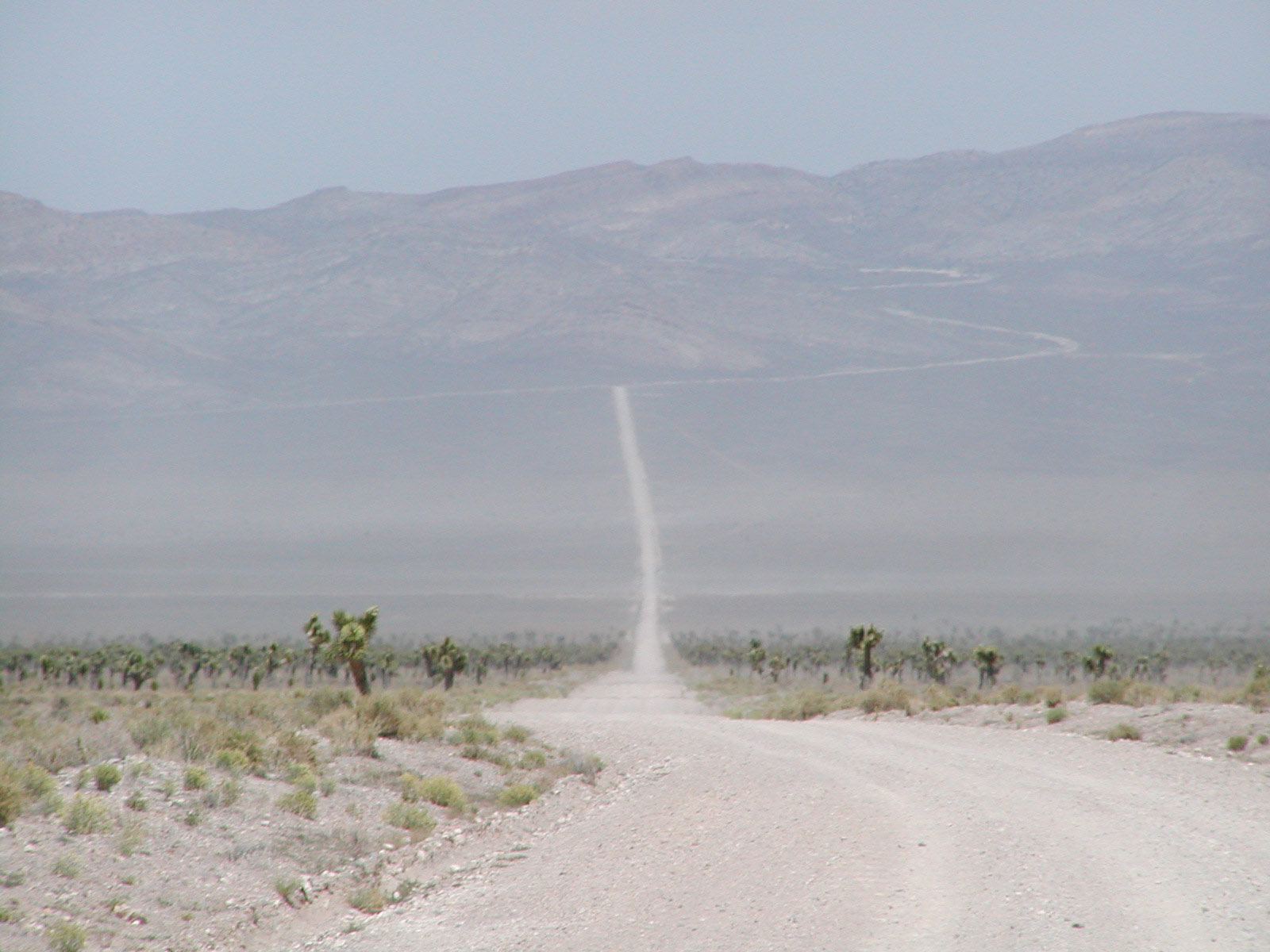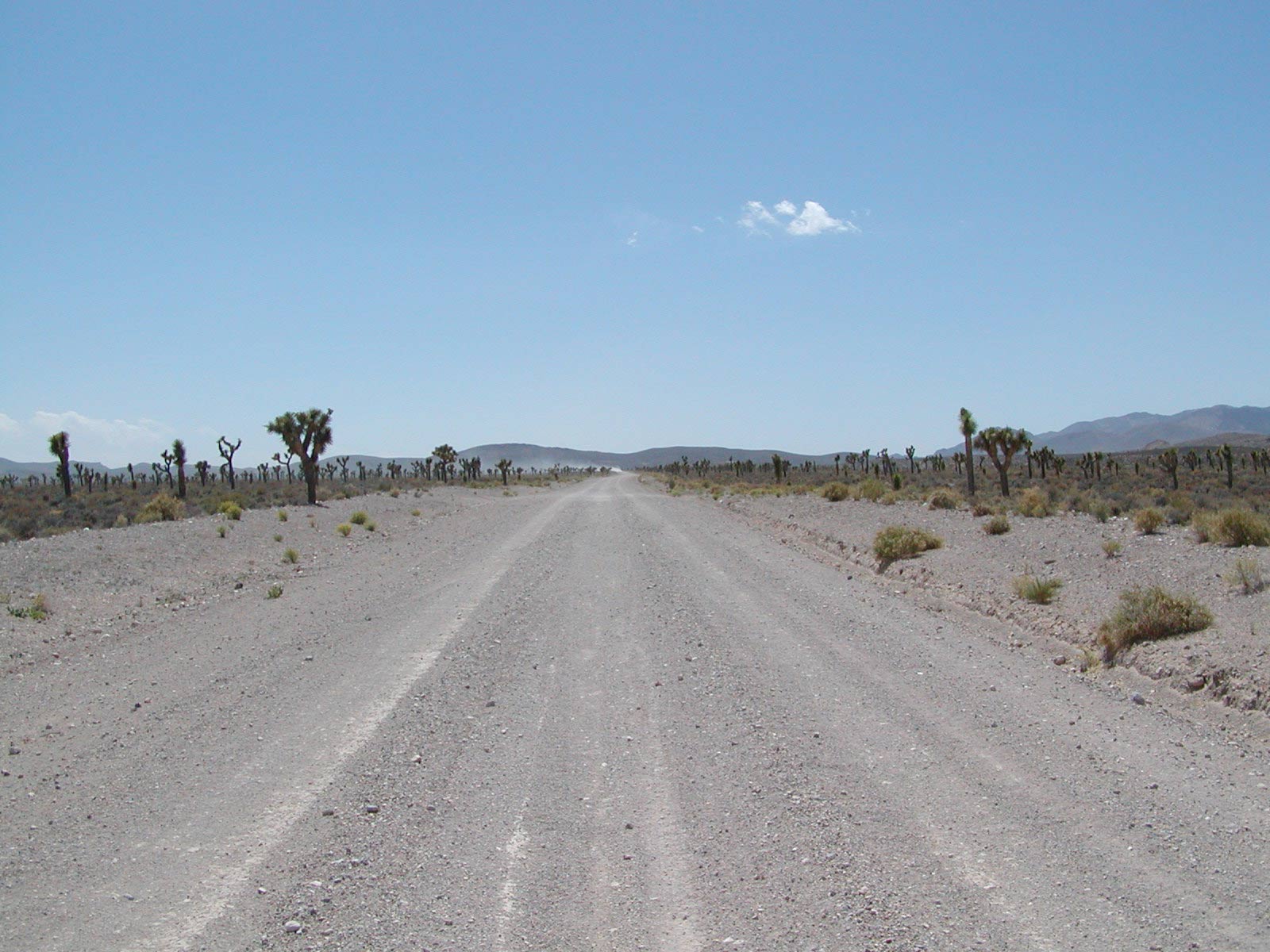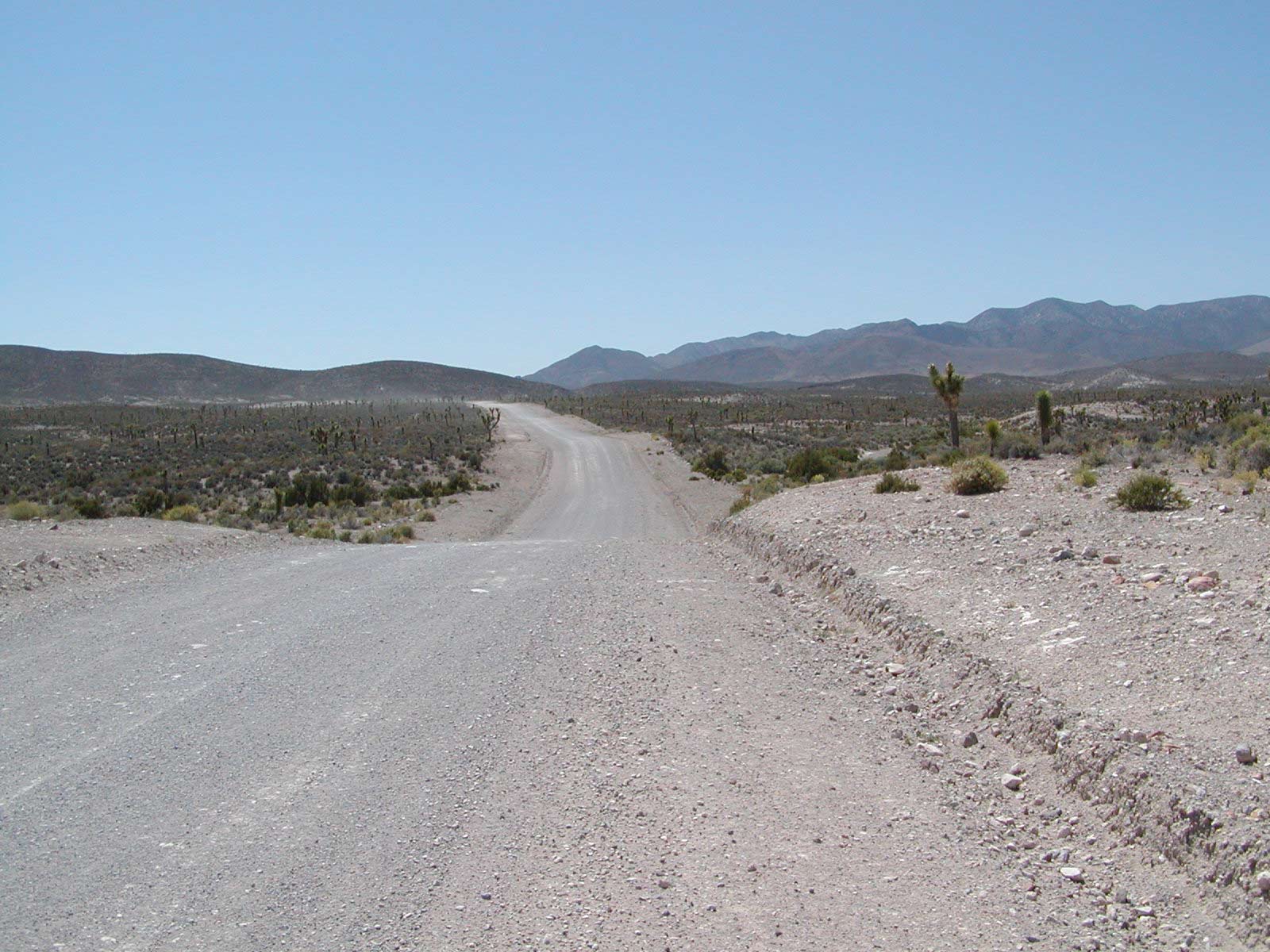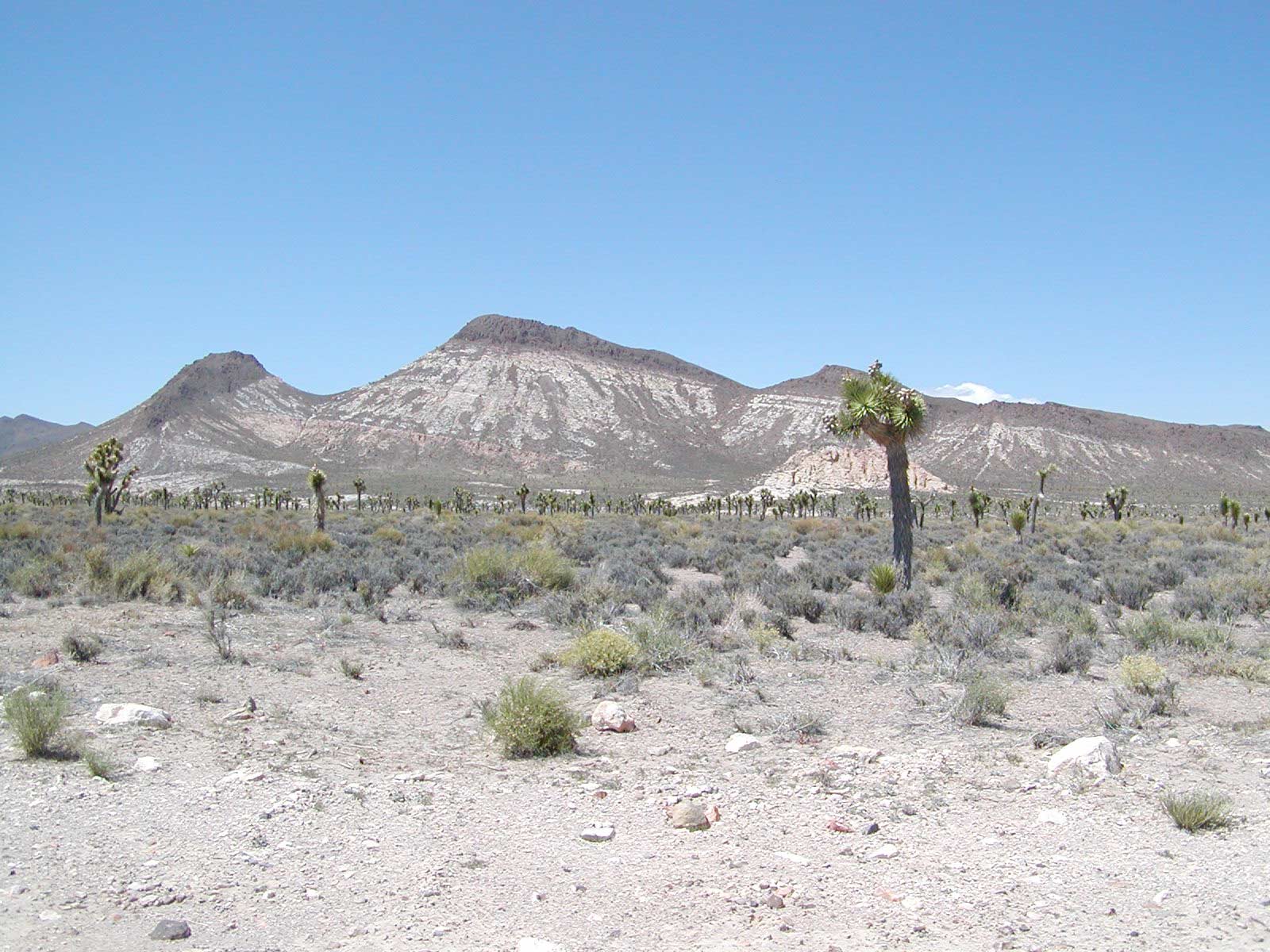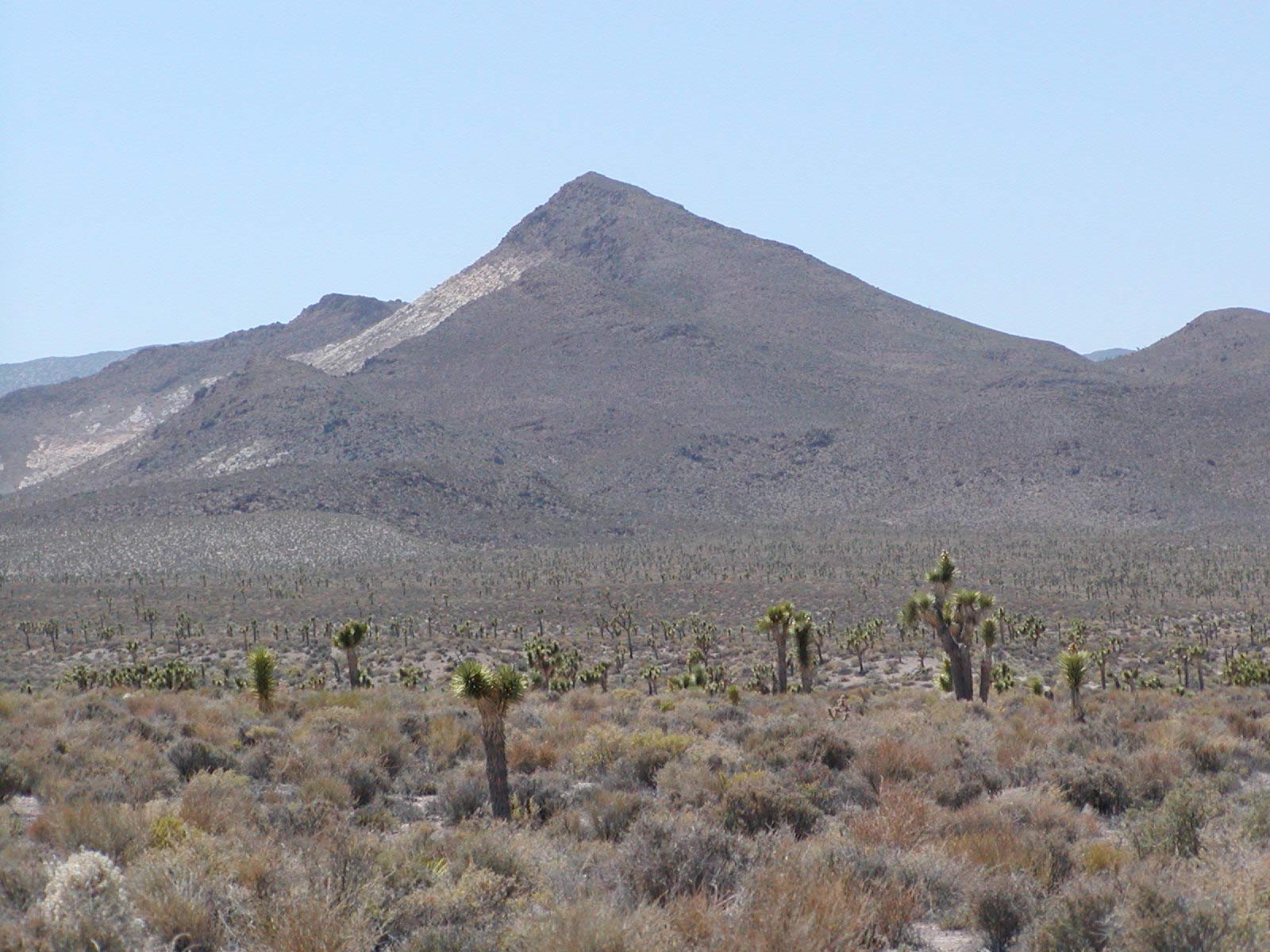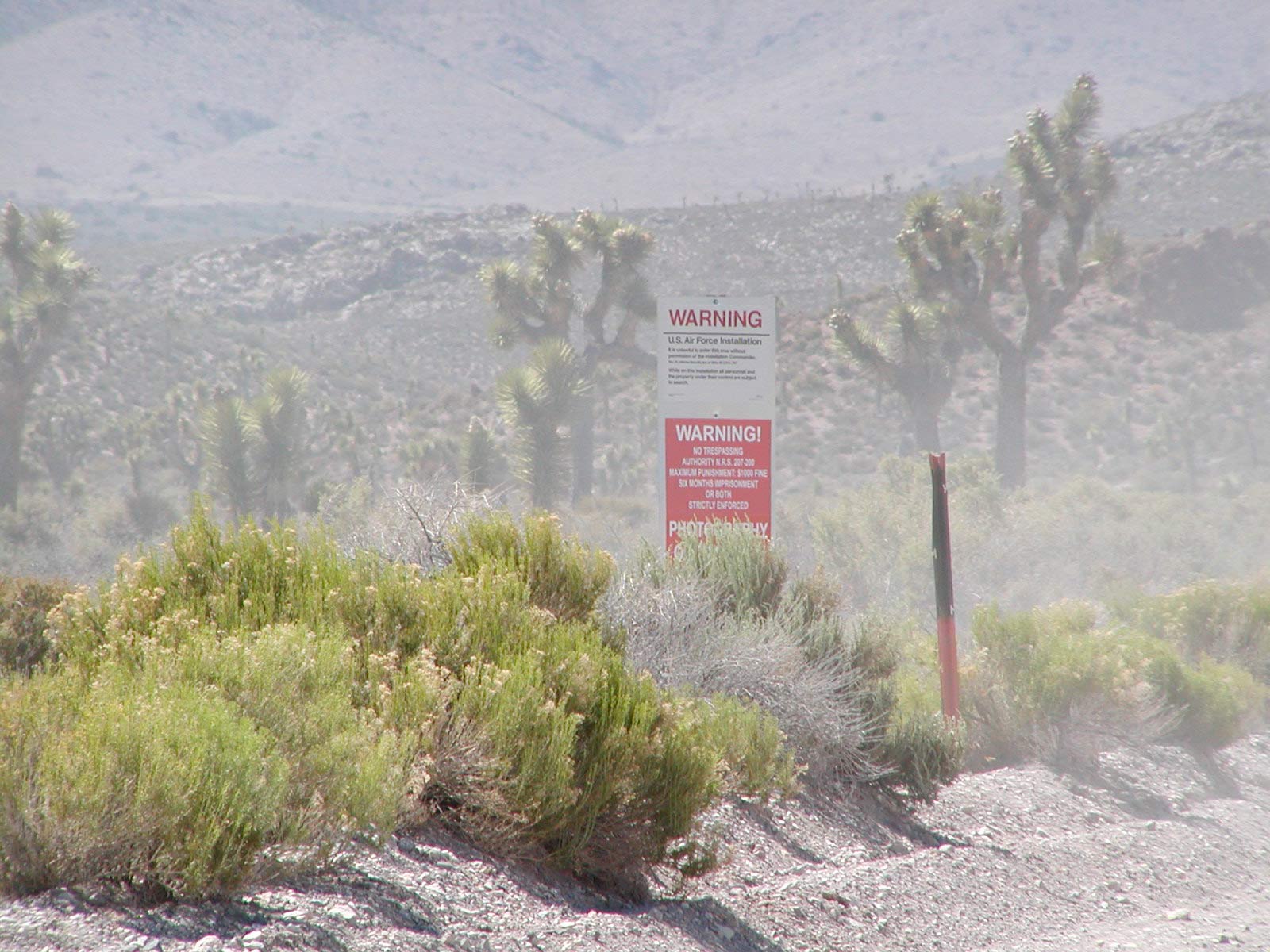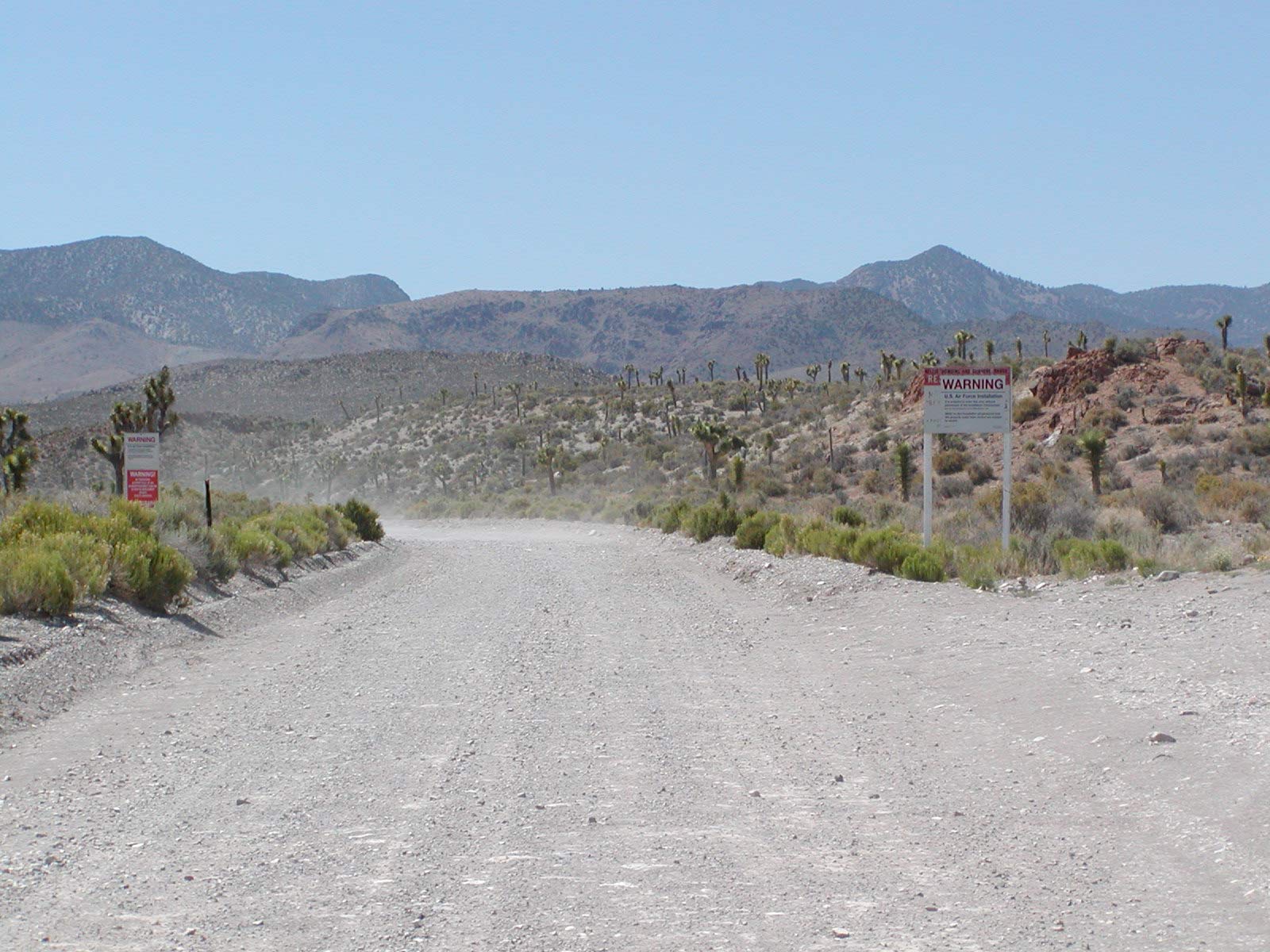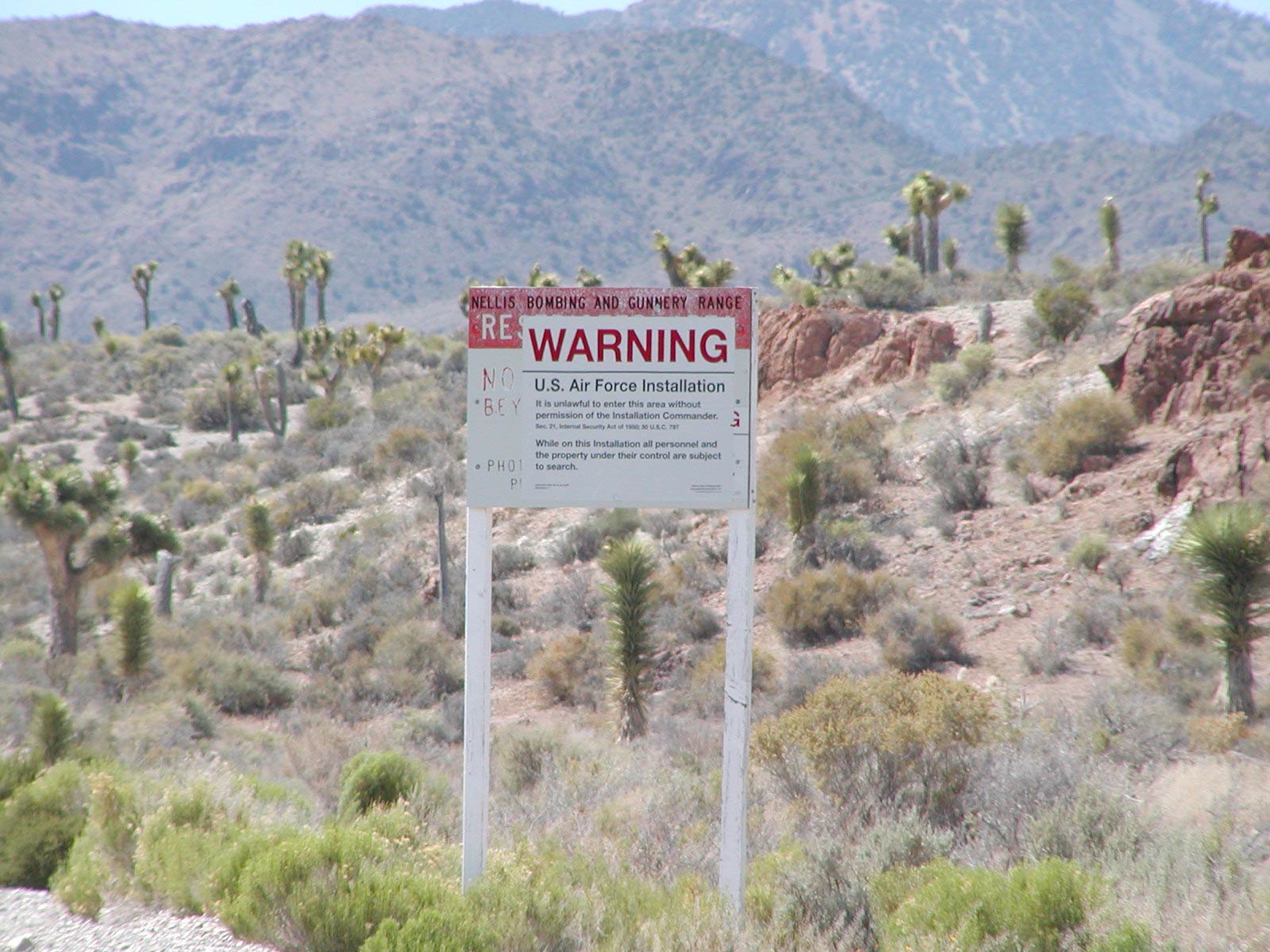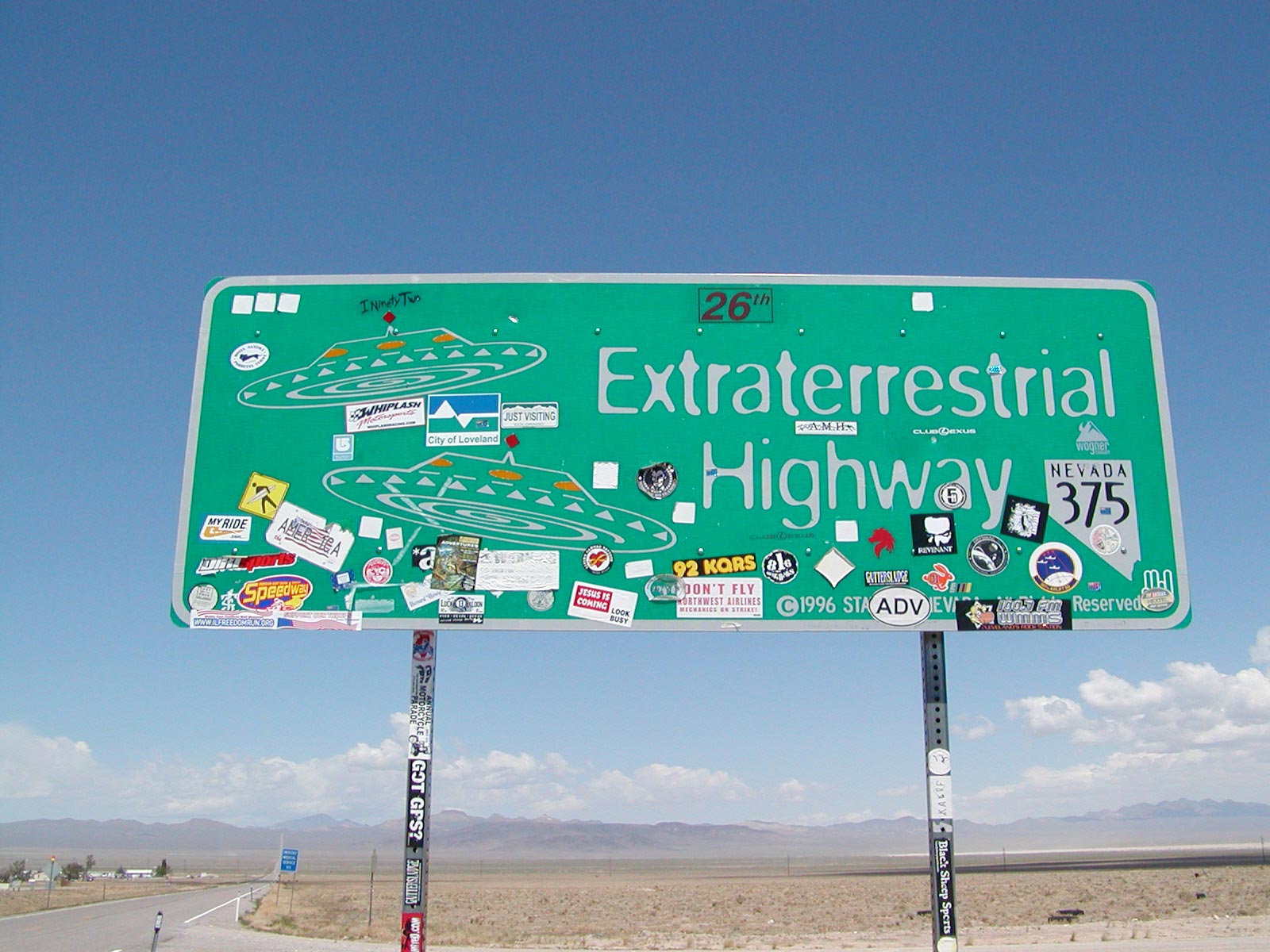 Copyright 1994 - 2013 David R. Kammerer, All rights reserved.

Questions or Comments About This Web Site www.lasvegasufos.info
Rachel, Nevada. From Las Vegas take I-15 north to the 93 north. The first small town is Alamo. There is a Sheriffs Station off of the 93 in Alamo. The next small town about 13 miles away is Ash Springs. You will need to gas up before driving out of Ash Springs. A few miles out of Ash Springs is a turn off to 318. 318 will put you on 375 after about a mile. It will be on your left hand side. Take 375 north to Rachel. It is from that turn off you will drive 40 miles to Rachel. The first twenty miles you will drive by the Big White Mail Box way off to the left. This Big White Mail Box is the meeting place when people want to see what is in the sky. If you are driving fast or if it is at night you will not see the Big White Mail Box. There is a Stop sign (number 2 stop sign) facing the cars when they come down the hill at that point to. The first stop sign is ten miles back of you. If you are thinking about taking a trip to Rachel, Nevada, there might be cattle on the 375. Another name for 375 is known today by the name of,
The Extraterrestrial Highway.
Drive safe.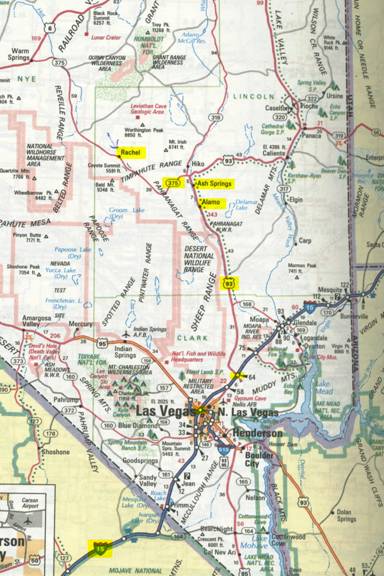 If you are going in the winter, it does snow up that way. It is in the remote area and the roads are not cleared of snow at times. If it is windy in Las Vegas, it is very likely it is going to be windy in the Rachel area. The dust and sand can make the visibility very hard to see anything if it is a bad windy day. The men from the base do drive in it though.
THE PAWN OF HIS CREATOR
Copyright 1994 - 2017 David R Kammerer, All rights reserved

Questions or Comments About This Web Site www.lasvegasufos.info
Web page designed by http://www.lasvegasufos.info